Meetings are held on the third

Monday

of the month
(with the odd exception)


at 7:30 pm




Lambeth United Church


http://www.lambethunitedchurch.ca
4268 Colonel Talbot Rd. London, ON
IMPORTANT MESSAGE: Due to the Coronavirus concerns, we are cancelling our Monday, March 16 meeting.
Please return to this site for further updates.
MARCH 16, 2020
SPEAKER:

"From the Meadow" – Heather will speak to us about their skin care product that is handcrafted at their "Farmacy" in Belmont and is 100% toxin free.
This is not just for women, it's also for men!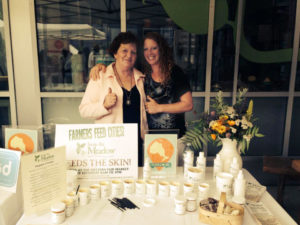 DESIGN:

March Madness – a synergistic design
APRIL 20, 2020


SPEAKER: Dr. Jeremy McNeil is very knowledgeable and entertaining. He is recognized for his dedication to increasing public appreciation  of science.
TOPIC: Insects and Climate Change.


DESIGN

: "Spring has Sprung" – a Vertical Design.
MAY 11, 2020

–Note: Meeting date is 1 week earlier.
SPEAKER: Dr. Andrew Peregrine is a veterinarian and clinical parasitologist at the University of Guelph and will share with us how to identify the tick responsible for Lyme disease and how to reduce the risk of infection in both dogs and people.
Topic: Tick and Lyme Disease.


DESIGN

: "Refreshing" – a Water-viewing Design
PREMIUMS: Please make sure you bring your membership card to receive your 2020 premium.
JUNE 15, 2020


SPEAKER: Dr. Youbin Zheng is currently researching Indoor Medical Cannabis production
Dr. Zheng will explain what Cannabis is, how to grow it, and share his knowledge of the commercial production of cannabis.
Topic: "Cannabis"


DESIGN

: 'Splendour' – an Underwater Design.