Meetings are held on the third

Monday

of the month
(with the odd exception)


at 7:30 pm


Lambeth United Church  http://www.lambethunitedchurch.ca
4268 Colonel Talbot Rd. London, ON

SEPTEMBER 15, 2014

Speaker: Robert Crowhurst "Bees and the Garden and the Environment"
Mini Flower & Vegetable Show
Entries will be received between 6:45 & 7:15 pm.
All entries MUST be in place & ready for juding by 7:25 pm.

Plates will be supplied for Classes 1 to 7
Please bring your own containers for Classes 9 to 22
Download the schedule 
Mini FlowerSep2014
 OCTOBER 20, 2014
Plant adoption Night – Bring your horticultural "orphans"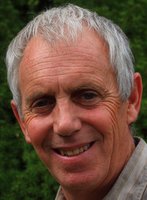 Speaker: David Hobson

- A gardening humourist and writer.
Join him on a lighthearted and informative journey to the heart of gardens.
Design: "Transitions" – dried and fresh in a basket
NOVEMBER 17, 2014

ANNUAL GENERAL MEETING AND POT LUCK
 SILENT AUCTION


(Please call Angelique 519-641-2185 or Doreen 519-686-5836
regarding donations for the auction)
Light entertainment

No design at this meeting