Meetings are held on the third

Monday

of the month
(with the odd exception)


at 7:30 pm




Lambeth United Church


http://www.lambethunitedchurch.ca
4268 Colonel Talbot Rd. London, ON
Monday, March 21, 2016:

Design: "Easter Bonnet"- A Small Design
Speaker: DAVID SHERRY
UWO Professor in
the Departments of Psychology and Biology and
a member of the Graduate Program in Neuroscience.
Topic: CHICKADEES
Monday, April 18, 2016
Design Class: "Trickling Pond"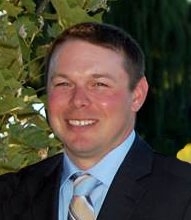 Speaker: ROB LEBROW from Sedum Master, a company 9 years young, grows 120 different varieties of sedum that they use to create sedum blankets and panels, green roofs, living walls and other projects.
Topic: Sedum
Monday, May 16, 2016
Design Class: "May Reflections" – a satellite design
Speaker: Marion Jarvie is a passionate gardener and has been gardening in Thornhill for 40 years.  She has been involved with both the Toronto and International gardening communities. Marion is an accomplished photographer and enthusiastic educator. She teaches regularly at the Toronto Botanical Garden and has lectured all over North America and in the U.K.
Topic: Gardening Highlights
Monday, June 20, 2016
Design Class: "It's Summer" – an interpretive design
Speaker: David Bilyea is a graduate of Ridgetown College and now is employed there as a weed science technician involved with weed control studies.
Topic: "Viny weeds of Ontario"