The Lambeth Horticultural Society have their
Garden Tour every other year.This year will be our 14th tour!

SUNDAY JULY 13, 2014, 1-5 pm


Join us for a relaxing afternoon visiting the lovely gardens.
You will also have the opportunity to exchange tips and ideas.
Look for the OPEN GARDEN sign in the front yard on the day of the tour.
Flyers will be available at the Lambeth Public Library, 7112 Beattie St. July 3 to 12

The Tour is F R E E!

of charge and held Rain or Shine
383 Wharncliffe Road North – Map Number 6
A very large back yard filled with a large variety of plants and ornamental features. There is a pond, a stream, and sitting area's to relax in.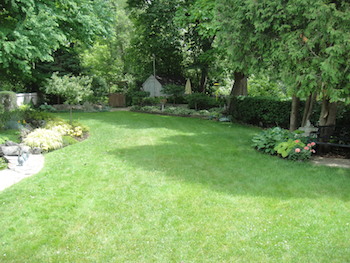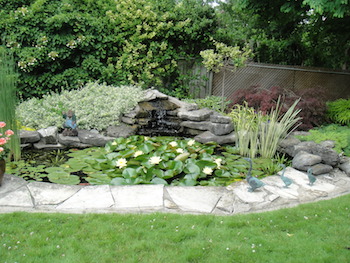 60 Foster Avenue – Map Number 5
A front yard packed with beautiful lilies greets you, and a visit to the backyard will take you to "hosta heaven".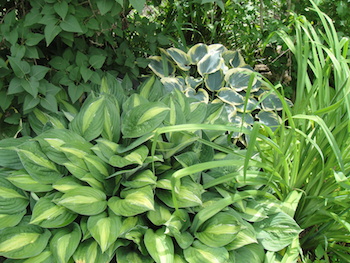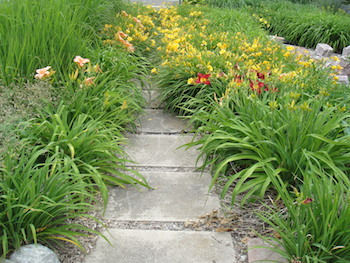 4 Novelle Court – Map Number 4
Snapdragons abound in this garden. You will love the imaginative whimsical vignettes throughout the garden.  Take a peek in the shed that does double duty as an art studio for the grandchildren.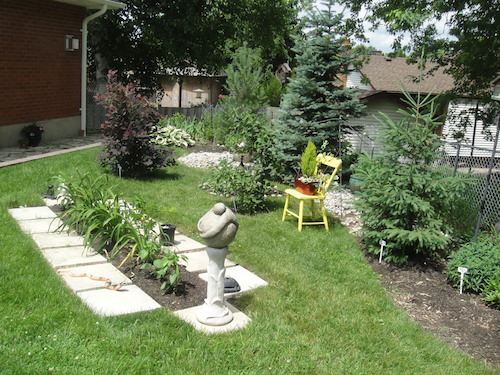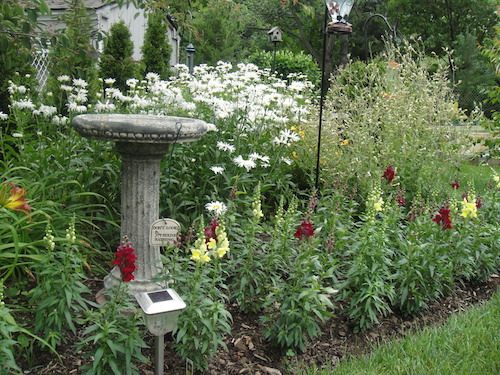 520 Huntington Place – Map Number 3
Between the beautiful roses and perennials, this garden contains a very large variety of edible plants and trees to admire, heal and nurture. Ask Sophia and she will teach you all about them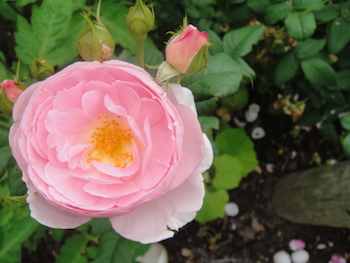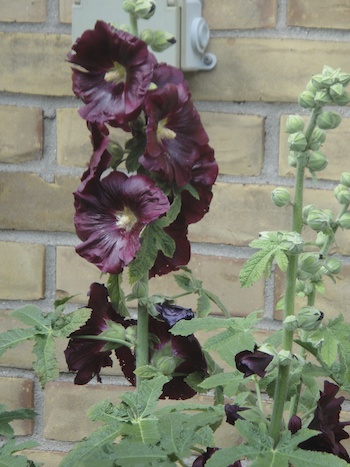 3117 Morgan Avenue – Map Number 2
It is hard to believe that this garden is only 2 years old with such a large variety of perennial plant material, all carefully chosen and placed.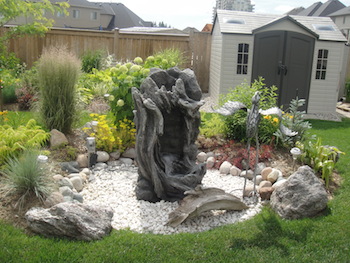 5 Woods Edge Close – Map Number 1
Descend into this back yard and you will enter a dream world of shade loving plants and trees. Take the bridge over the dry river bed and meander through swaths of carefully placed plants and flowers adorned with many interesting sculptures and artifacts.